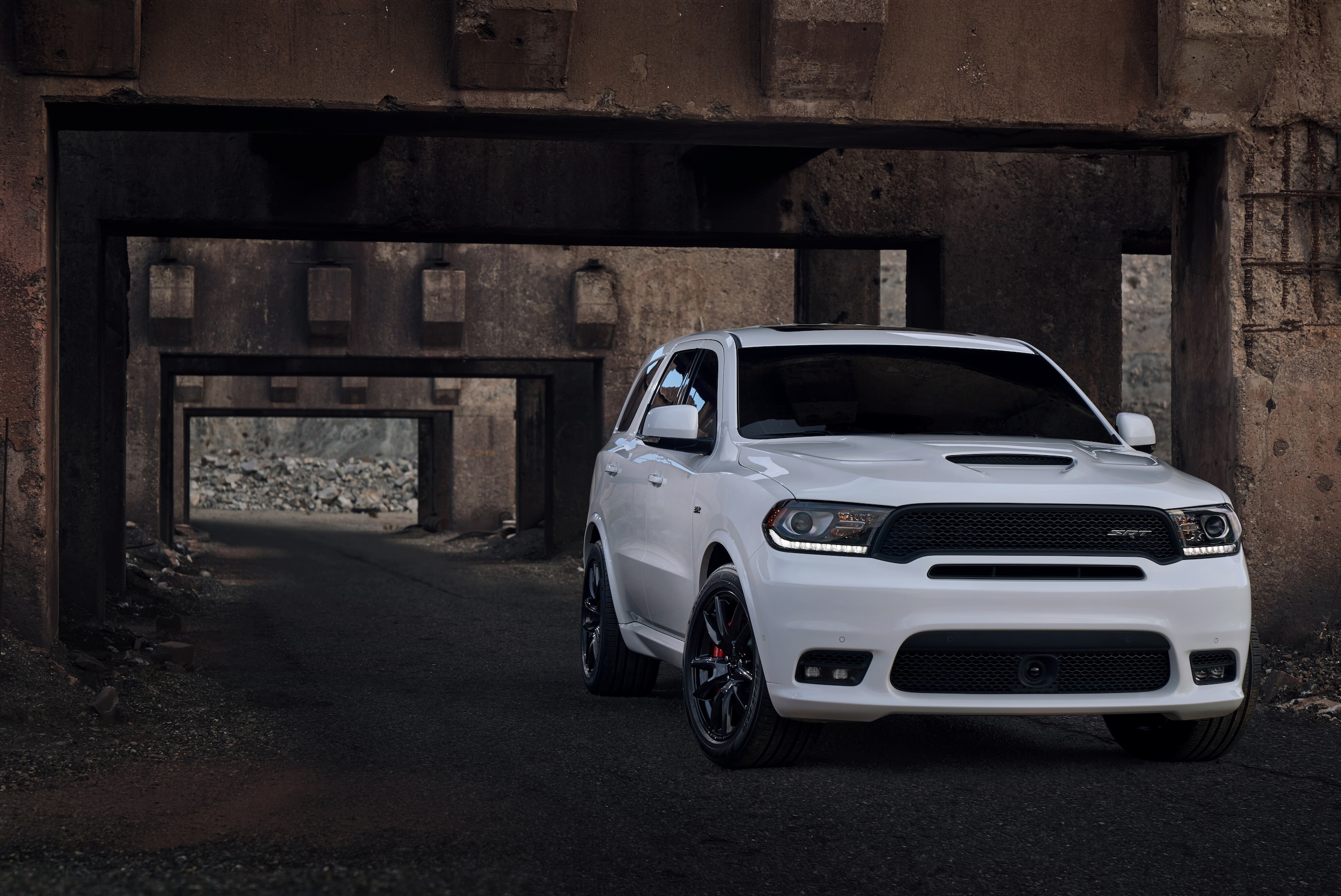 ?
Are you in love with old-fashioned muscle cars? Perhaps you like the Dodge muscle cars, but you require a family vehicle? Wouldn't you love a family SUV with muscle under the hood? Well, guess what? Your search is over. You can find it right here at Jones Dodge in our vast inventory of new Dodge inventory. Our new dealership specializes in serving Savannah TN, providing you with the more Dodge vehicles than the competition.
Dodge Durango and Dodge Journey Models for Sale Savannah TN
Our Durango and Journey SUVs are outstanding family vehicles that won't force you to sacrifice muscle power for function. The Durango and Journey give you all the capability you want from a family vehicle, including cargo space plus plenty of seating room. Find your perfect Durango or Journey in our vast inventory of great Dodge vehicles.
Freedom to Roam
The answer to the muscle car vs. family car conundrum might be correctly answered by the Durango. Whether you're ferrying family members or your crew of friends, the fun is still there under the hood. The muscle that Durango is known to provide. All the fun and not a speck of boring within sight.
Journey On
What if you need a bit more space for passengers and gear? Perhaps our Dodge Journey, which is ready to take you on your next adventure, is the best fit? Our Journey comes with exceptional connectivity abilities, along with high-tech navigation, hands-free calling, and streaming. No matter how far you go, you'll never feel out of touch or unconnected.
Test-Drive
We have a lot to offer as your newest Dodge dealership. Our Durango and Journey are just two of our amazing vehicles. Start your search right here on this site for the perfect Dodge model for you and your family.
You'll find quite an inventory here, and after your search, we encourage you to put us to the test. Contact us with any questions about vehicles, option packages, financing, and maintenance. We're happy to help. We want you as a customer for life. Drive a Dodge: All muscle and all fun.